Greetings from NCSE, Việt Nam,
The Vietnam Institute of Educational Sciences (VNIES) will host the first International Conference on Educational Technology (ICET2022) in Hanoi, Vietnam, on March 10th, 2021. The conference aims to provide an international forum for researchers, educational managers, and educators in the ASEAN region and around the world to share and discuss digital literacy, the role of technology in teaching and learning, technology applications in education, technology for inclusion, and best practices.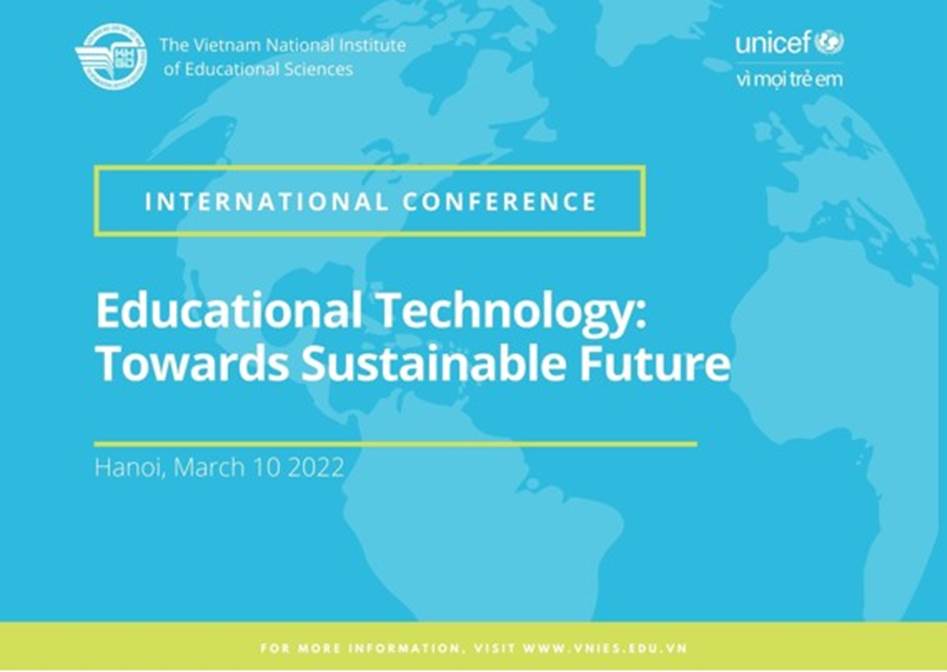 We are looking forward to have your contribution (participating, writing or presenting) to the conference's success.