Warmest greeting from SEAMEO Regional Centre for Special Educational Needs (SEAMEO SEN), Malaysia.
It is our pleasure to inform that SEAMEO SEN, Malaysia is calling for research proposals under its Research and Innovation Division projects.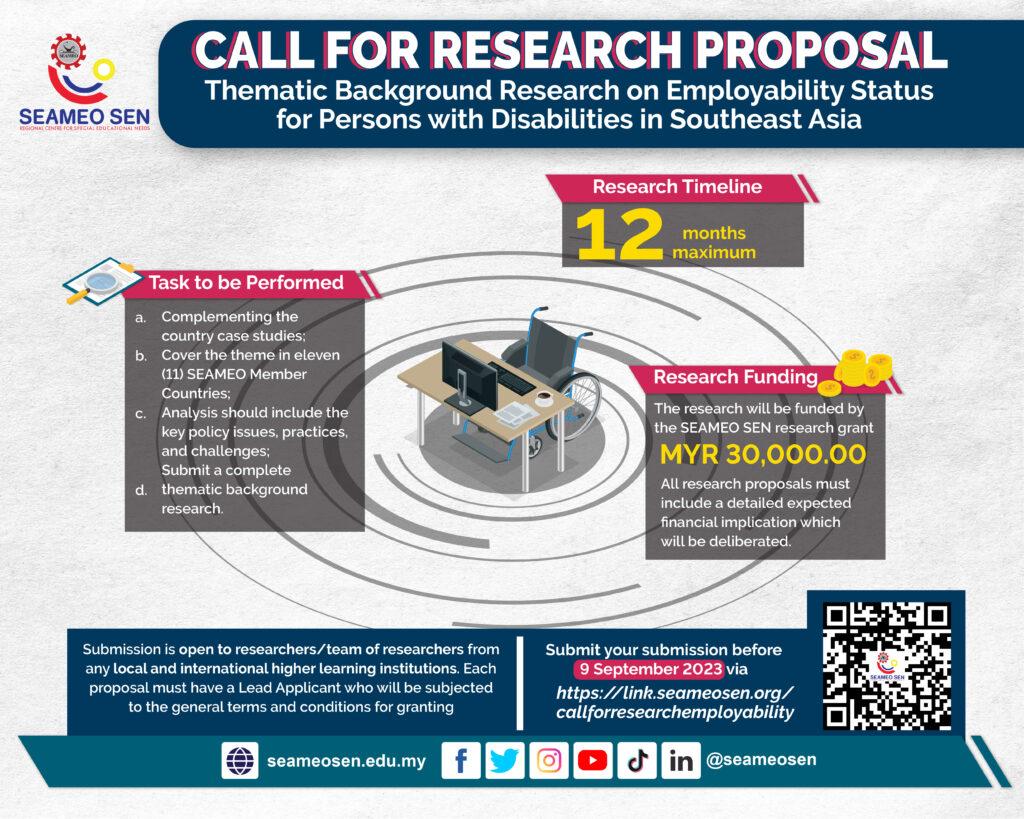 Interested researchers/team of researchers are invited to submit your research proposal by or before 9th September 2023 for the centre's considerations.
Research Objectives
Identify current employment status for persons with disabilities in accessing and participating in the labour market in Southeast Asia;
Highlight key policies, practices and challenges of employability studies for persons with disabilities in Southeast Asia; and
Include best practices for each country that can be followed to overcome the issue of employability towards persons with disabilities (PWD) in Southeast Asia.
Task to be Performed
Thematic Background Research:
Complementing the country case studies;
Cover the theme in eleven (11) SEAMEO Member Countries;
Analysis should include the key policy issues, practices, and challenges;
Submit a complete thematic background research
For more information, please refer to the document below