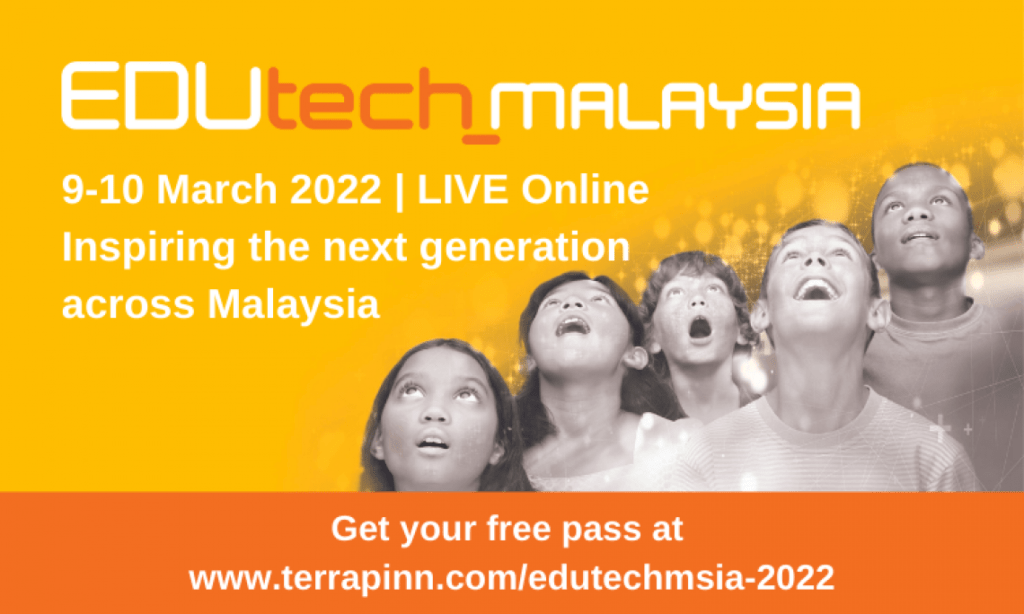 Following the success of EDUtech Malaysia 2021 and the overwhelming response from #EDUtechMsia community, we are excited to continue our efforts to enhance your digital experience at EDUtech Malaysia 2022. At EDUtech, our mission is simple: to provide the best platform to allow the community to continue to learn, share best practices and engage in meaningful conversations.
EDUtech Malaysia 2022 will be held over two days featuring over 40 presentations, fireside chats, live panel discussions and interactive Q&A. Join the online show from wherever you are – watch them live or on-demand and network with attendees.
Hear from our expert speakers at EDUtech Malaysia on how they are promoting responsible digital citizenship in their institutions, enhancing learning through meaningful e-learning courses, and preparing the educator workforce to be digitally competent and relevant.
The learning journey continues. Join us as we continue to innovate learning pedagogies in the new normal and inspire our next generation
PROMOTING RESPONSIBLE DIGITAL CITIZENSHIP IN SCHOOLS
K-12 Fireside Chat – Digital Leadership | 9 March 2022 | 11:00am – 11:30am
Get insights from these experienced school leaders on their school-wide strategies and initiatives to develop students as digital natives while guiding students on responsible online etiquette when using technology.
Sarah Green, Head of Juniors, St. Christopher's International Primary School
Vincent Chian, Principal, Fairview International School 
BEST PRACTICES: CREATING MEANINGFUL E-LEARNING COURSES TO MAXIMISE THE STUDENT LEARNING EXPERIENCE
Higher Education Fireside Chat- Next-gen Teaching And Learning | 10 March 2022 | 10:00am – 10:30am
Join experienced e-learning experts as they share how to choose the right mix of e-learning resources to enhance learning and the importance of creating meaningful e-learning courses in preparing future talents.
Abd Karim Alias, Director of the Centre for Development of Academic Excellence, Universiti Sains Malaysia
Ts. T.J. Iskandar Abd Aziz, Director, Digital Learning Centre, Universiti Tenaga Nasional
IMPLEMENTING AN AUTOMATED COST-EFFECTIVE CLOUD-BASED FINANCE SOLUTION
K-12 Fireside Chat – Digital Schools |10 March 2022 | 2:00pm – 2:30pm
Join the conversation with senior leadership from the International School of Penang (Uplands), on how they've created a cost-effective cloud-based finance solution with automated paperless approval workflow to expedite administrative processes.
Aznan Nagor, Head of Technologies Unit, The International School of Penang (Uplands)
Sharma Doray, Chief Operations Officer, The International School of Penang (Uplands)
FIRESIDE CHAT: UPSKILLING AND RESKILLING: DEVELOPING DIGITALLY COMPETENT FACULTY FOR THE EDUCATION 4.0 AGE
Higher Education Fireside Chat – Digital Campuses 
10 March 2022 | 12:30pm – 1:00pm
Catch these instructional leaders as they share their insights on how they are preparing their educator workforce to be digitally ready while also expanding on faculty effectiveness to lead academic transformation.
Nurfadhlina Mohd Sharef, Deputy Director, Innovation of Teaching and Learning, Centre for Academic Development (CADe), Universiti Putra Malaysia
Jane Lim, Chief Executive, INTI International College Subang
Looking forward to seeing you at EDUtech Malaysia!