Invitation to all teachers and educators to
celebrate the values of teachers on the
World Teachers' Day 5 October 2021
during this Pandemic.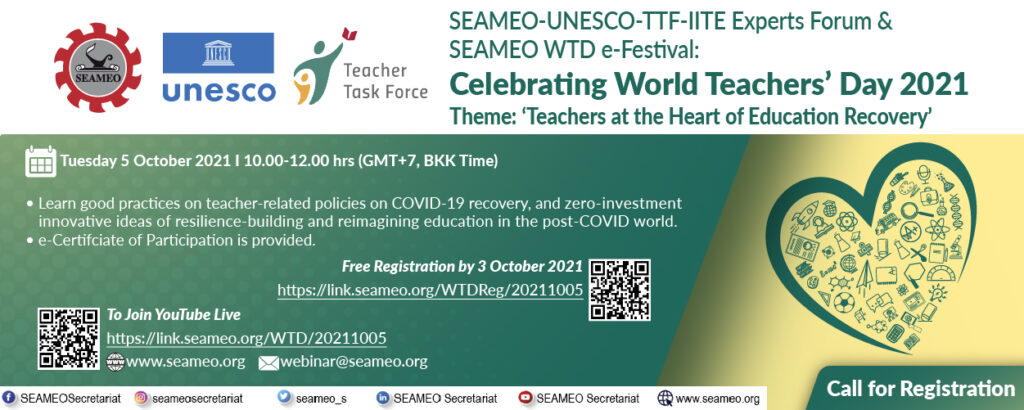 Organisers
· Southeast Asian Ministers of Education Organization (SEAMEO)
· UNESCO Asia and Pacific Regional Bureau for Education (UNESCO Bangkok)
· International Teacher Task Force on Teachers for Education 2030 (TTF), France
·         UNESCO Institute for Information Technologies in Education (UNESCO IITE), Russia
What will You Learn?
· Good practices on teacher-related policies on COVID-19 recovery.
· Current issues of teachers, and institutional strategies for resilience-building in the post-COVID world.
·         Zero-investment innovative and practical ideas for successful recovery, resilience-building, and reimagining education in the post-pandemic world from the outstanding video clips shared by Southeast Asian teachers. 
Deadline for Registration: 3 October 2021