Greetings from SEAMEO SEN!
In support of the Strategy and Plan of Action on Hate Speech, UNESCO, in collaboration with the United Nations Office on the Prevention of Genocide and the Responsibility to Protect (OSAPG), is preparing to convene a 'Global Education Ministers Conference and Multi-stakeholder Forum on addressing hate speech through education' (on 30 September – 1st October the Forum and 26 October 2021 the Ministerial Conference) that will be preceded by a series of global initiatives and consultations.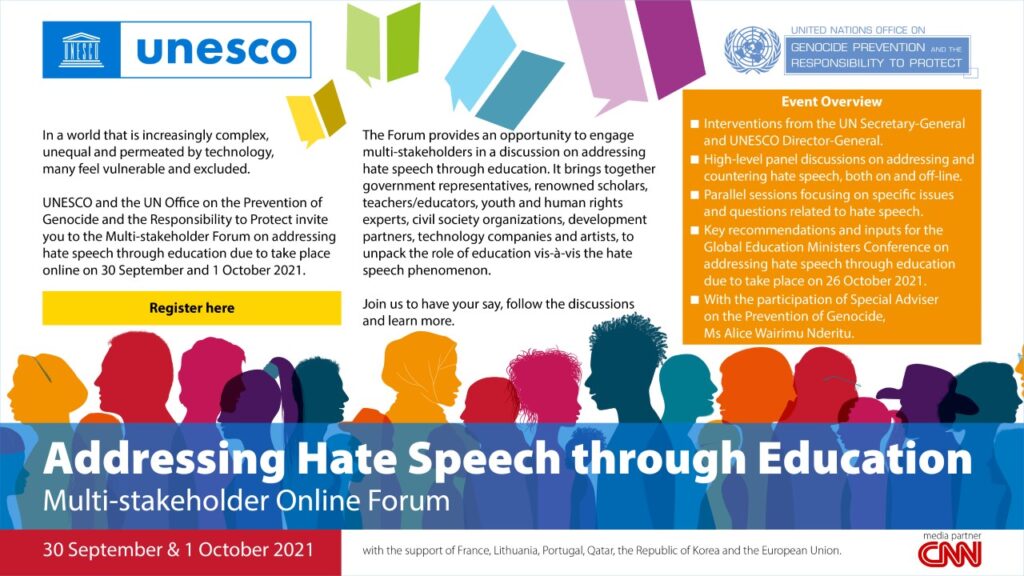 Registration to the event is on a first-come first-served basis and we encourage interested participants to register on the Forum platform (https://venue.events-nextechar.com/landing?show=UNESCO) in advance.
For more information, refer below
Let's Educate Against #HateSpeech. https://on.unesco.org/addressing-hate-speech-forum