Greetings from SEAMEO SEN!!

In celebration of the 50th Anniversary of SEAMEO INNOTECH, the Southeast Asian Educational
Innovation Award is revitalized to grant recognition for stakeholders such as teachers, school heads,
education workers, community-based development organizations and other partner institutions that
significantly contribute to identifying and developing solutions to education concerns in the region.
The Southeast Asian Educational Innovation Award seeks to recognize achievements of teachers, school heads, community education workers and other development workers that made a difference in the lives of the learners and communities through the creative application of an idea into practical solution to address an education concern.
These may involve the novel and creative use of educational tools, concepts, processes or their combinations to produce new and better results. The innovative practices, developed and applied by teachers, principals (or headmasters) and other education workers in their classes and learning sessions or through activities and initiatives in the schools that brought on positive impact on learners and the communities are highlighted and shared among other education workers.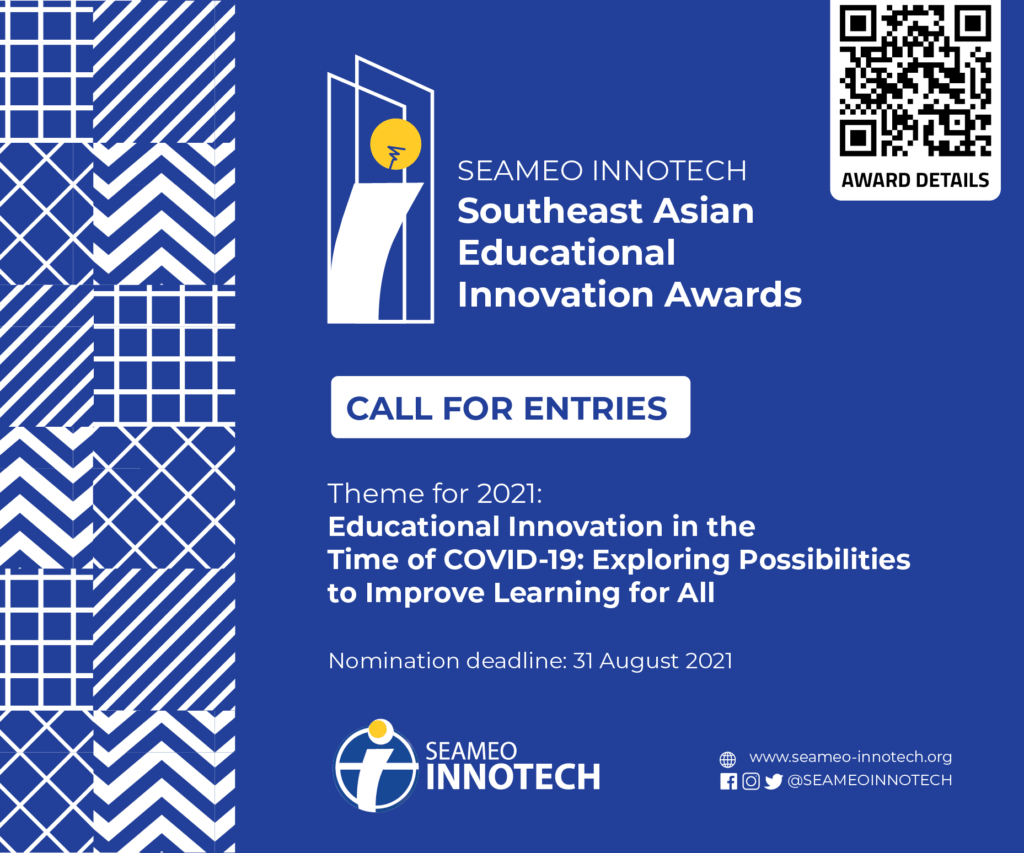 Also, below are the links to our website and Facebook page for further details:
Award Theme: Educational Innovations in the Time of COVID-19: Exploring Possibilities to Improve Learning for All
The SEA Educational Innovation Award Secretariat (through Mr. Jason Parafina: jason@seameo-innotech.org) would welcome queries and share further information on the Awards and updates.
Thank you very much and Stay Safe!!