Greetings from SEAMEO SEN!
SEAMEO QITEP in Science will conduct The International Conference on Science Education and Teacher Professional Development 2021 under the theme Innovation in Science Teaching and Learning towards Industrial Revolution 4.0 from 16 to 18 November 2021.
During the conference, we will hold The 3rd Ki Hajar Dewantara (KHD) Award for Best Science Teachers in Southeast Asia. The finalists are the best science teachers representing each SEAMEO Member Country. There are seven SEAMEO Member Countries have nominated their representatives to be the finalists. They represent Brunei Darussalam, Cambodia, Indonesia, Malaysia, Philippines, Singapore, and Thailand. All finalists will present their best practice to compete for the Award.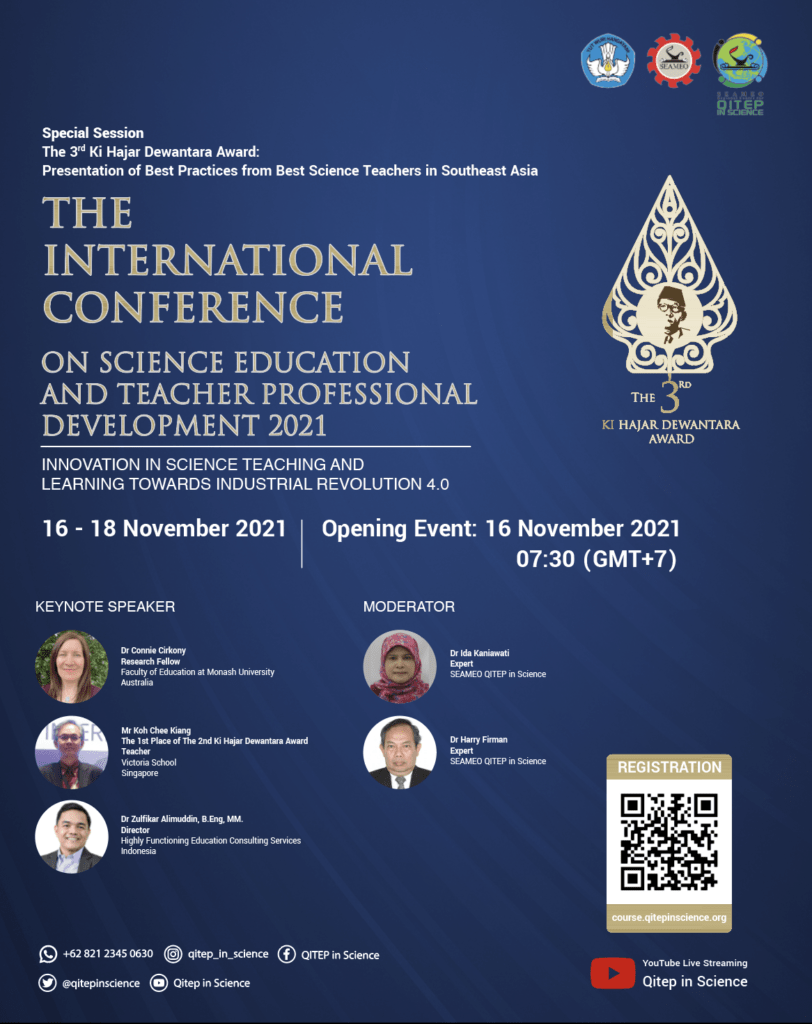 This conference will also be streamed live through our YouTube Channel @Qitep in Science (https://www.youtube.com/channel/UCgFRdLXVQAR6uOEfJBJktkw/featured).
Should you need any inquiries, please do not hesitate to contact the Secretariat of SEAMEO QITEP in Science at secretariat@qitepinscience.org.
Thank you very much and stay safe.